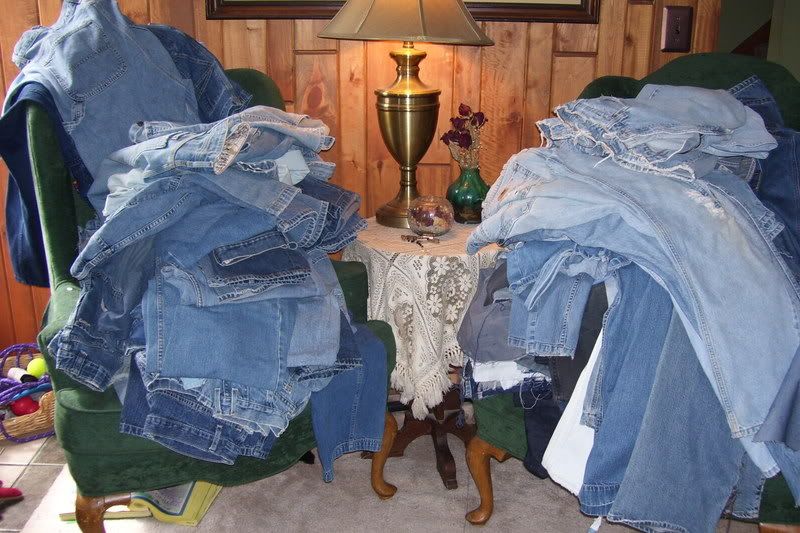 ~ Thank YOU ~ to the students and MOMS of St. JAMES! =0)
OMGoodness, when picking up the PL students to go back to my home to work on Monday, we stopped in "our" room to check for DENIM & pick up the "couple sacks" ...(when I spoke to my daughter on her way out she said, 'I got "

the bag

" of denim...? oh? i thought there were a

couple

of bags) ... I'd already taken some of the "yardage" of new to start pre-washing. SO, IMAGINE MY SURPRISE WHEN I OPENED THE DOOR~

YOU PEOPLE ARE AWESOME! ...
.
~ BAGS

!

Boxes

, and one very cool

mom

? prepped a bunch of them! ... i would say between what we had already picked up and the second load = we filled up the back of the suburban TWICE! If i were to weigh it? (I thought about it, but that would be a task)? ~ so, now it looks like a Denim bomb went off in my living room! ~There are going to be some very cool quilts coming from this! ... we can't wait.
~AND, We only went through 2 seam rippers!
~We are excited to see the rag quilts that come out of these!